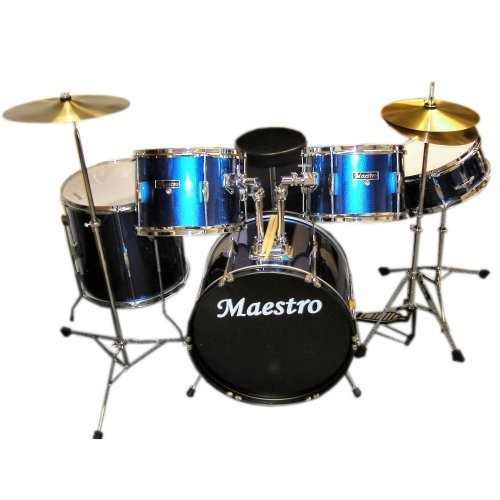 Lowbrow Answer: Drums
When the most famous musician on your instrument is Animal from The Muppet Show, you've got problems. I understand that drumming takes rhythm, but come on. You're just bashing shit with a pair of sticks. You're basically playing lacrosse against a set of drums.
Music is made up of rhythm and melody, but you're just playing rhythm. You're missing half the artform! I wouldn't be impressed if somebody only put Jelly in my PB&J, or if they just shot a rifle in the Olympic Biathlon. Don't expect me to be impressed here. Lazy bitch.
Middlebrow Answer: Bass
At least you look cool playing this. Bassists always hold the thing way down low at their crotch so if you watch them from far away, it looks like they're masturbating. They also get that hip neck swivel dance that only bassists can do. I tried to learn it once but just ended up giving myself arthritis. Serves me right. I don't play bass, what the hell am I doing trying to learn the hip neck swivel dance?
Of course, the problem here is that you're playing the same five notes in the same octave for every single song. There's a reason basses have fewer strings: they're less interesting. You may look cool while you play it, but you sound like a 4th grader in music class at one of those public schools that's been forced to cancel its arts program and hires an ex-con to teach bass once a month while he's on parole.
Highbrow Answer: Rhythm Guitar
Any band you've ever heard that sounds shitty live; I guarantee you they're missing a good rhythm guitarist. It's the classic Ed O'Brien conundrum. O'Brien is the rhythm guitarist for Radiohead. He doesn't really write any of the songs, but he's crucial when they play live. The rhythm guitarist is like one of the linemen in football: he doesn't seem useful until he isn't there and your quarterback is getting sacked on every play.
Rhythm guitar also generally requires a pretty elaborate understanding of music theory. While the inept lead guitarist is plucking away on some horrendous solo, this guy is playing syncopated thirds in 9/8 time and doing vocal harmony in triads. Not too bad. You can't even walk and chew gum at the same time.